About BigRob Construction

Trusted Construction Company in San Diego, CA
Get started on your residential and commercial project when you reach out to our professionals. We have the knowledge and training to provide innovative building solutions for your home and business. Whether you're remodeling your home, office or building an entirely new property, our construction company takes great pride in helping you build the property of your dreams.
Your Building Experts
Turn to BigRob Construction in San Diego, CA, when you need professional general contracting, remodeling, or building services. For over a decade, our team has been providing reliable and professional office remodeling, building, and general contracting services to businesses throughout the area. With free estimates and 24/7 emergency repairs, there's no other company that provides the dependable services you will find with us.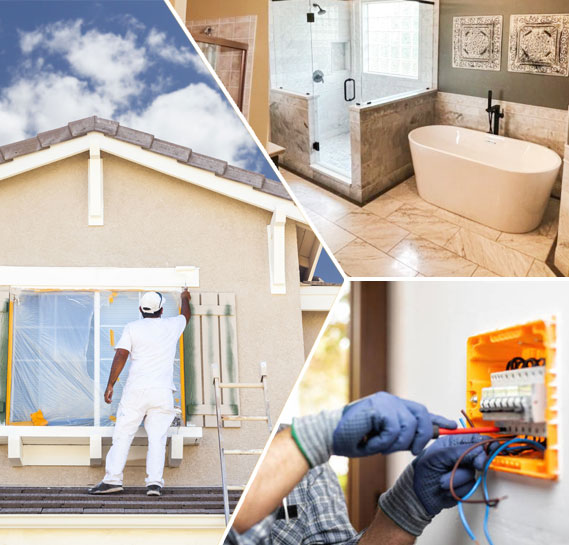 Testimonials
What Our Customers Are Saying


I highly recommend BigRob Construction services. They saved the day when the previous contractor just bogged out. They had painters here the next day. The painters did an amazing job with many different stucco, pop out and custom colors that I chose. Also very prompt and efficient. I couldn't be happier. They were always available to talk and work through any concerns we had.
I hired BigRob Construction to renovate my kitchen and 2 bathrooms. They did demolition to open up the space between my kitchen and my dining room. BigRob Construction also installed a wood floor that looks amazing. My kitchen looks beautiful! The owner was always available and made me feel very comfortable. Overall, I would highly recommend BigRob Construction to my friends and family.
The entire team was amazing! Everyone was extremely professional and the result is a bathroom that far exceeded my expectation. The design and materials are beautiful and most important the renovation was executed perfectly. With all their years of experience you can be assured that final product will be exceptional. My thanks to the whole team at BigRob Construction.
A friend of mine recommended BigRob Construction to me after I had told her that my apartment's kitchen and bathroom needed an upgrade. I am glad I took her advice! BigRob Construction was great. Their design team went through the whole process with me and incorporated all of my ideas into the final designs for both rooms. Now I have the apartment of my dreams!
Especially professional and hard-working staff. More importantly, I had no issues with logistics, coop board, and general administrative aspects to make move my project forward. The staff worked with me and my constraints and was quick to help navigate an otherwise messy process. We couldn't be more pleased with the results. EVERYTHING WAS DONE ON TIME AND UNDER BUDGET!
BigRob Construction outdid themselves – I never expected such good kitchen remodeling service or 100% perfection, especially after all what people write about building and contracting. Am sorry everyone doesnt feel the way I do, my kitchen is a real showoff and the place looks like its always been sparkling, not a scratch or dust left. Gee thanks guys!
They did an outstanding job on my bathroom. They were on time, polite, non-intrusive, and very diligent. It was a detailed project but they handled it all with care. The project was finished in a timely fashion and the quality was absolutely top notch. Overall, I could not be more pleased with my choice. We couldn't be more pleased with the results. Thank you!